One day before D-Day
All my co-workers were aware of the snow storm one day before, which was on Friday.
The Email weather alert was:

…WINTER STORM WARNING NOW IN EFFECT FROM NOON TODAY TO 4 PM PST SATURDAY…

WHAT…Heavy snow expected. Total snow accumulations of 4 to 6 inches expected. Local snowfall accumulations of 8 inches. North to northeast winds will increase late tonight and Saturday to 15 to 30 mph with some local gusts to 45 mph. The wind will likely reduce visibility at times due to blowing snow, especially near shorelines of the inland waters.

WHERE…Portions of northwest and west central Washington, including Seattle, Everett, Tacoma, Bremerton, Bellevue, North Bend, Redmond, Kent, Port Angeles, Sequim, Oak Harbor, and Mount Vernon. * WHEN…From Noon today to 4 PM PST Saturday. The heaviest snowfall accumulations for most of the area will occur between 3 PM this afternoon and 10 PM this evening.

ADDITIONAL DETAILS…A period of 2 inches per hour snowfall accumulations is likely during today's late afternoon and evening commute in the Tacoma, Everett, Seattle, and Bremerton area. Travel is likely to become very difficult. Areas of blowing snow could contribute to reduced visibility late tonight into Saturday.


issued February 08 at 2:19AM PST until February 09 at 4:00PM PST by NWS Seattle
However, it didn't have only one alert on Friday. Gne received a total of 4 email weather alerts about the Snow Storm is coming to Seattle 2019. Above quote is just one of them.
A few co-workers in my team can't make it to the workplace on Friday even it's the last day working for a week. It seemed like they took one day off for shopping, for storm preparation…In the meanwhile, Gne was still working like normal…
As Gne flashes back, it's just a choice. You have your choice, and Gne makes mine.
It's relief that my choice was not so bad as the D-Day comes.
D-day morning when the Snow Storm came on February 9th, 2019
About 4 AM in the early morning, my cell phone shaked vibrately since it noticed a new Email alert. It said:

WINTER STORM WARNING REMAINS IN EFFECT UNTIL 4 PM PST THIS AFTERNOON


WHAT…Additional snowfall accumulations of 1 to 3 inches are expected through midday. This will be on top of the 2 to 4 inches that fell near the water in Seattle and 5 to 8 inches that have fallen elsewhere. North winds will increase today to 15 to 30 mph with a few gusts to 40 mph. The wind may reduce visibility at times due to blowing snow, especially near shorelines of the inland waters.


WHERE…Portions of northwest and west central Washington, including Seattle, Everett, Tacoma, Bremerton, Bellevue, North Bend, Redmond, Kent, Mount Vernon, and Oak Harbor



WHEN…Until 4 PM PST Saturday. Snowfall will slowly taper off today



ADDITIONAL DETAILS…Heaviest snowfall at 345 AM extends from around Seattle northwestward to Port Angeles. The snowfall will taper off from east to west today. Travel will be very difficult today.

issued February 09 at 3:54 AM PST until February 09 at 4:00 PM PST by NWS Seattle
At that time, Gne was still in the bed and zzzzz 🙂
A few things do change over one night. Seattle Snow Storm 2019 is one example. Before Gne went to sleep, the road and the surroundings were normal. When Gne waked up in the next morning, all changed.
On February 9th, which is Saturday morning, it's completely "white". Seattle has one new white coat. It's not the first time Gne sees the snow. However, this is the first time in my life to see the deep snow in Seattle area. They recorded that 2019 snow was heaviest in the past 50 years in the Seattle area.
The snow thickness on that Saturday morning was about 4-6 inches in my area. Other cities of Washington State (not D.C) such as Everest, Redmond, Issaquah, etc. they had deeper snow. It was about 8-10 inches.
Comparing with Alaska State in the winter, it's nothing. Some cities in Alaska State has double deepness snow. (from 10-12 inches snow – Gne read it somewhere, don't remember….)
At first impression, it was a scenery of winter beauty. Later, Gne changed my mind since it leaded to a problem.
How we can get out the house?
Yes, we can stay inside the house for all two days on the weekends. How about the next week? Our family would take a whole week off because of the snow storm? If so, where is the money for paying the bills and the mortgage?
Our family had a small meeting. After about two hours discussing… Gne was urged to get out of the house.
Therefore, my dad and Gne used the mini shovel to clean a little bit at the front door stairs like you can see in the down right side of the photo/picture.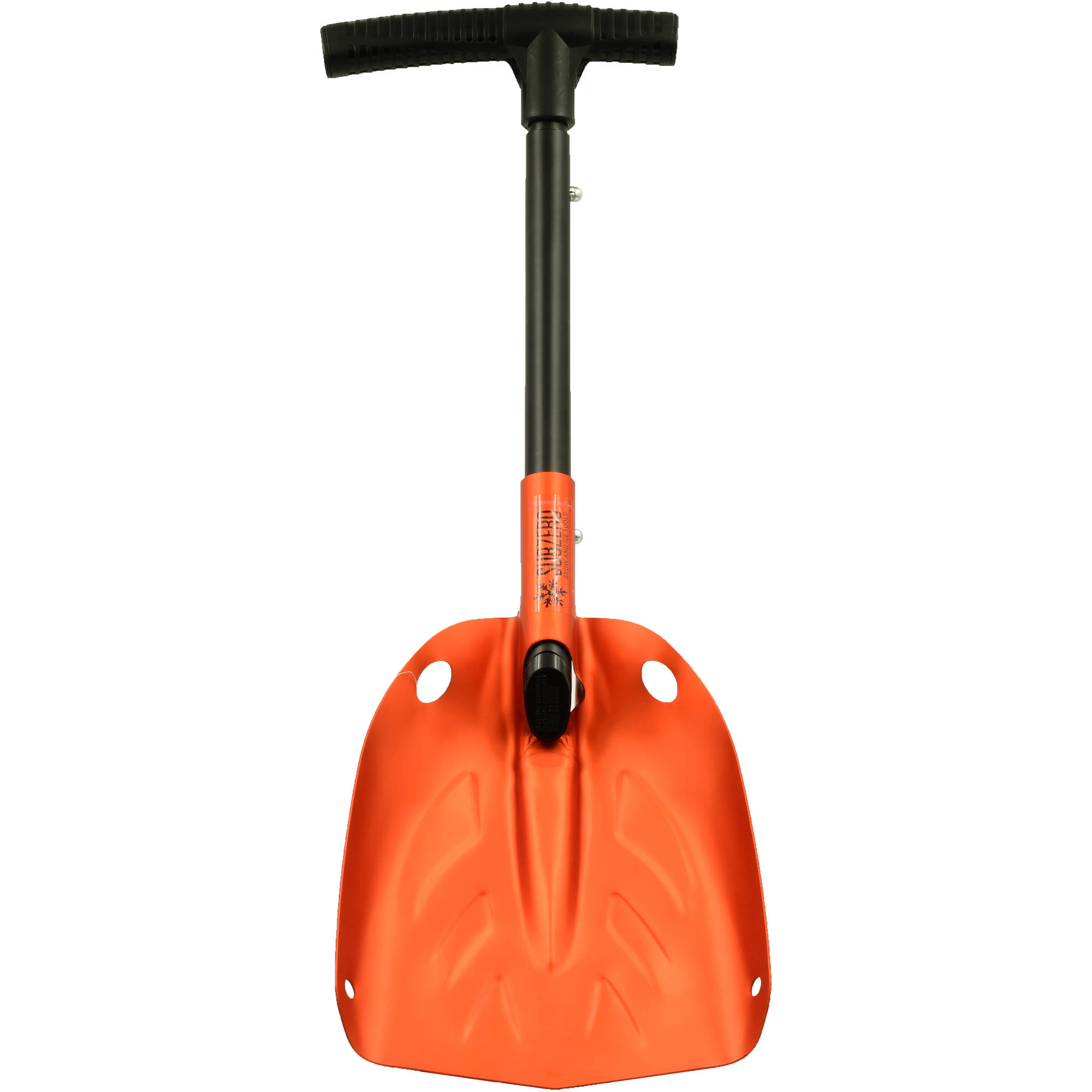 The Brand name for this mini snow shovel for car's emergency is Hopkins Hoppy. It's heavy-duty aluminum which can extender. However, you shouldn't expect it extend as long as other shovels. It's mini and It's used for the emergency situation for the car. What Gne and my family bought, it's a different color with the picture above.
My dad and Gne agreed that we take turn to clean the snow.
As my dad was cleaning the snow, Gne was standing inside the house and look at what he was doing for later copy his work.
The more Gne observed, the more Gne felt the need of a bigger snow shovel. For my dad works less hard.
In the meanwhile my dad was cleaning the snow in front of the door until the wood fence, Gne was searching online where is the nearby store which has a bigger snow shovel.
And for this urging purpose, shopping with online merchants was not a good choice since it took days to delivery. With this snow storm situation like this, the delivery date would delay. WalMart, Target, Lowes, Home Depot, and other small local companies like Garnier were the places Gne needed to go.
It's good that those stores still have the stock of a bigger snow shovel (at the time of course 😀 until today, Gne doesn't know) -> Gne was thinking to place the order online and then pick up in store later. However, that method eliminated because of the date.
As Gne checked out, the systems estimated it would be delivered on February 14 – 19. If it was you, would you continue to place the order?
Thus, Gne redid the process and found the bigger snow shovel in-store stock.
What a relief that Home Depot is the nearest store has it. The nearest Home Depot has 120 stocks for True Temper 16-inches-blade snow shovel with 36 inches durable steel handle.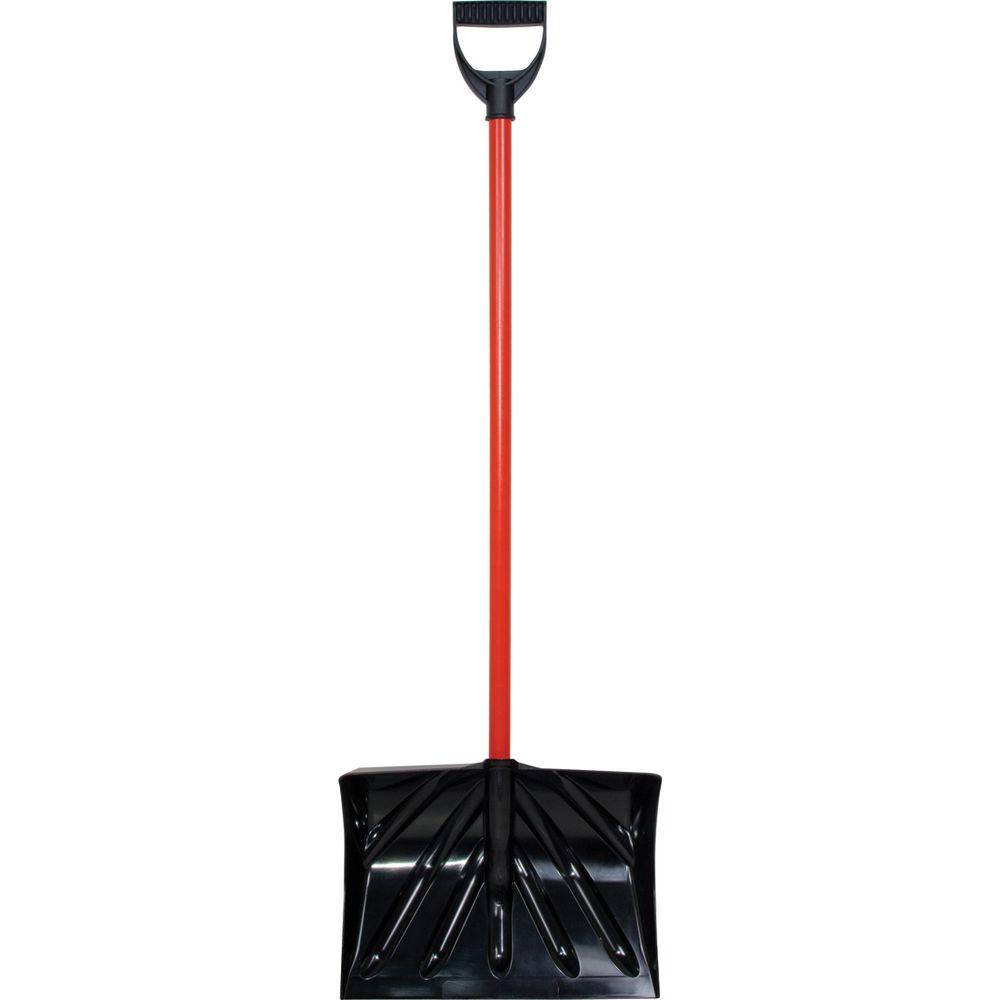 Therefore, Gne decided by myself that Gne definitely go out and drive to the Home Depot to buy that bigger snow shovel. Gne did let my parents know about my decision.
At firsthear, they offended because they worried Gne might meet the car accidents. However, Gne presented my point of view and pointed to my dad when he worked hard for cleaning snow.
Just a few minutes later, my dad changed his mind and he supported Gne to buy a bigger snow shovel. For my mom, she was still against. It was good that my dad can talk with my mom and let Gne go.
Gne cooked the lunch and ate it before go out. Since it was Gne's turn to cleaning the snow, Gne cleaned the snow around my car first-> and then, when Gne came back with a bigger snow shovel, Gne would clean the snow for easy to walk through.
During Gne was eating, Gne was called by my dad. Gne thought something bad happened or my dad would fall as a result of the slippy ice. However, it didn't. It was the neighbor, and my dad doesn't speak English. That's why Gne was callled….
She is the opposite house owner or renter, Gne doesn't know and doesn't have time to ask her. The neighbor offered a little help. She gave my dad a few ounces of Ice Melt or Rock Salt. She asked my dad to sprinkle a little bit on the walkway.
That is one new experience also one lesson: after cleaning the snow, we need to sprinkle the Rock Salt or Ice Melt to maintain our works. It keeps the snow doesn't form again. No matter it's Ice Melt or Rock Salt, the maximum life is 24 hours. After, we need to sprinkle the new turn.
My dad had a weird idea. My dad wanted to try to use the normal cooking salt. His logic was all are salt, so it will have the similar effect with the snow.
However, my mom held it back. She said it's way expensive when using the cooking salt like that. The 20 lbs, 50 lbs of Ice Melt or Rock Salt are under 30 bucks. The normal cooking salt is about a dollar for 26 oz. My mom asked how many normal cooking salt ounces we need to keep the walkways clear?
Then, the conversation ended up we ordered the Ice Melt online. It estimated the delivery date is from February 14 to 19th. My mom ordered the 50lbs.
After lunch
Gne wore more clothes, gloves, hat, double socks, and Gne also worn the working – shoes. [The job requirement is the non-slip shoes] All preparation was good enough to stay warm. It was time to do the actions: cleaning snow around my car, on top of the car, on the windshield-> and then, went to the store.
It was hard to drive in the snow condition like that. It was harder in the small roads, private roads. When Gne headed to the main roads and big roads, the roads was clear. It was the snow-pull trucks who did the job.
Thus, Gne redirected the map routing to go the big roads. It was not bad for driving when they cleaned the snow. The visible view was reduced by the weather. -> just be more caution when driving.
Gne doesn't tell detail how Gne managed to buy the bigger snow shovel 😛
Anyways, Gne bought not only the item, but also de-icer for windshield. One gallon liquid de-icer for dad, and one for Gne.
During the way come back home, Gne stopped by the food supermarket Saars. The store specializes only about food. They have some extra items for cooking as well.
Then, as Gne backed home, it was about 3 PM in the afternoon. Gne was little tired, so took a short nap hehe
After, it was real time for cleaning snow in the driveway, walkway, and the spot for my car.
Cleaning snow was harder than Gne thought. Snow is light, but when it combines with ice and water, it's ways heavier. A big snow mixed ices, it would weight up to 50 lbs…. Gne knows the feeling when lift up the 50 lbs since Gne part-time job is unload and loading for UPS, so Gne does know how 50 lbs packages feel like, and some over-70-lbs packages as well….
For the first time cleaning 4-6-inches-snow, Gne took about 30 minutes only. JUST 30 minutes, Gne was sweated inside!!! It was hot inside. It felt like normal working day…
One of my uncle who has been living in Canada, shared about cleaning snow. At the first time ever, just cleaning snow in 10 minutes-> take a little rest-> and then comeback to clean more 20 minutes
D-Day afternoon and evening
Well, after cleaning the snow, it was near evening time already. Gne went back inside the house, and took a look at what my dad and Gne did.
For the first time ever, we cleaned the snow not very bad 🙂 We also received a little help from neighbor. [By the way, Gne created a simple card. Inside, Gne wrote a few lines to express the gratitude. Gne put it to their mailbox. Gne doesn't know if they read the thank-you letter or not…]
And you know what? My dad is sick… Haiz~…Gne assumes that my dad gets a cold -.-
He didn't wear enough warm coats while he was cleaning the snow. My dad said it doesn't matter -.-
And the consequences? My dad has a cough. Even my dad did wear the gloves, the special shoes from his workplace *, his face, his hands, his foot are red. It's red because of the cold. He also coughs more often.
*My dad works in a prepared food company. The company takes the order from restaurants and make the food -> and then deliver. The company usually takes food orders from Starbucks. Sometimes from Trader Joe. Sometimes, special orders from other restaurants. You know Starbucks requires their food to be stored and prepared in the cold condition. Special Starbucks egg sandwich, the mixed egg temperature needs to be 29 – 32 degrees Fahrenheit. Thus, every time we prepare the Starbucks egg sandwich, the team leader needs to use the thermometer to track the temperature record. All workers need special clothes for working in the freezing room. The special clothes also keep them clean enough for prepare the clean food. Gne did work at that company for about a year or so. Gne was laid off as a result of reducing the workforce.*
Gne went to Safe Pharmacy to buy some cold medicines for my Dad, but it seemed like the Western medicines don't affect at all.
Until now, my dad is still coughing, and his voice changes because of the cold.
The end of D-Day
D-Day for the snow storm was passed fast. All my family does during the day is about snow. Like cleaning snow is the theme of that day 🙂 Our family learns how to deal with the snow, what we need for preparation, what tools we need, what extra things, items, food we need to store in the house, etc.
The Snow Storm is reduced and stop snowing as today, Friday 15th, 2019. However, it leads to a new problem: Landslide.
When the sky has normal rain, the water drops will melt the ice, the snow. All of them will return to the water shape. They will water the soil. A result is a landslide.
It's good that Seattle and Seattle-Tacoma area near airport, we don't have much landslide issues.
Stay warm and stay dry. Winter season doesn't end yet.